Up to 50 euros per house to improve you community *

Get a brand new community with Aresi.
Do you want to fix your façade or improve your communal pool?
We make it easy for you, choose us and get your sum to develop your community.
Your trusted property administrator.
Call us at 910 585 585 and we will contact you.
Fill in your details and you will receive a personalized offer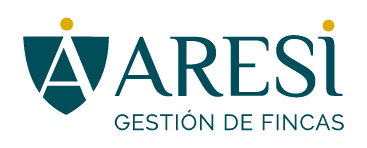 *Offer subject to particular commercial conditions
I accept Grupo Aresi´s privacy policy and wish to receive commercial newsletters related to this offer.
Steps to take advantage of the offer
If you want your community to take advantage of our offer, just follow the steps bellow:
Fill in the form with the requested details
A specialist will contact you to request more information and send it to the president of the community (Just in case that is a different person to the one who has contacted)
Sign the property management contract



And..Done!! Your community will receive the agreed sum to develop any improvement project
Hurry up!! This offer is not forever
This offer is for limited time, do not hesitate and request information with no obligation. Enjoy this chance to improve your community without additional costs.
Don´t leave for tomorrow what you can do today!
DÍAS
HORAS
MINUTOS
SEGUNDOS
DÍAS
HORAS
MINUTOS
SEGUNDOS
Much more than a property administration
We care about people. Therefore, we know that every community is different and we want to adapt to every of them with personalized offers and 24h customer service.
Our goal is your peace of mind.
Our best standard is a satisfied customer
We have more than 70.000 proprietors who guarantee us
"Aresi have acted as our administrators for a number of years now. The service that they have providade has been first class".
Presidente de urb.Jacarandas
"Quería agradecer el esfuerzo que hemos observado
de Aresi por mejorar la calidad de los servicios en la comunidad. Por primera vez en mucho tiempo nos sentimos escuchados".
Presidente ed. Juan Luís Chica
If you want to know a bit more about our services, leave your name and email and download our free guide. In the Peace of Mind book you will find all that you need to solve your questions about administrating properties.
Copyright © 2019 All Rights Reserved
I accept Grupo Aresi´s privacy policy and wish to receive commercial newsletters related to this offer.